June 23 was another pretty relaxed day, at least for me. ;-) Following a very early morning mule-escape, I zonked out on the couch til late morning. We went to Rexburg again in the morning to get some stuff at the feed store, and I needed a new duffel bag because mine had decided to start falling apart somewhere between Sacramento and Denver a few days earlier, and the last thing I needed was for the entire contents of my bag to fall on the floor of some airport. Back to the house for lunch, and since Sara had gotten so sweaty on Sunday's ride, B decided to clip her. Meanwhile, though a few days early I went ahead and baked birthday cake. My first attempt at high altitude baking! I used a recipe from Joy of Cooking, which was rather complex. It came out a little dry but tasted pretty good and the texture was fine.
But then, problems... This is an awkward time for one's clippers to break: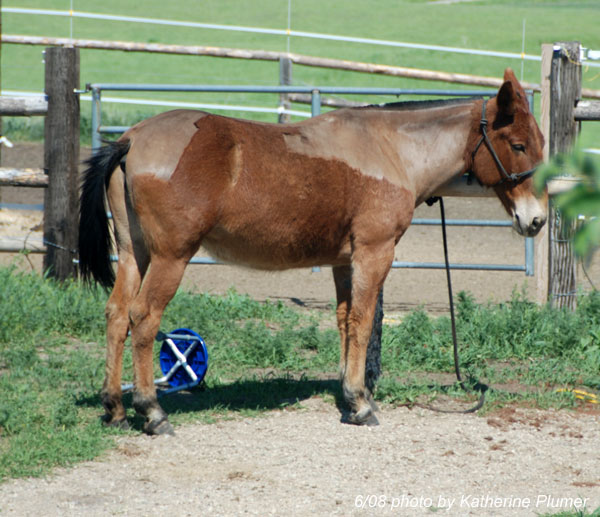 I was afraid this meant no more riding, which was tragic beyond belief.
So off we went to another feed store in Driggs (neat place, I left some of my brochures there the next day) and acquired a spiffy new clippers. So B was able to finish clipping Sara, I made dinner, and all was right in the world.