An English Shire show, in England! I spent quite a while drooling over these big horses. It was interesting to me that there were a lot of bays, whereas in the US you mostly see black or gray shires, and hardly any bays. The English ones seemed heavier and less leggy than their American counterparts.
Never seen one this gray this young!
I was completely surprised to see that part of the Shire show was a class under saddle. I've seen people ride drafts, and seen it done as entertainment at draft horse shows, but I'd never seen a competition with drafts under saddle, so that was really neat.
And they finished it off with a lap around the ring at the canter!
This horse was kicking up and having a bit of fun, the rider looked like she was having fun too!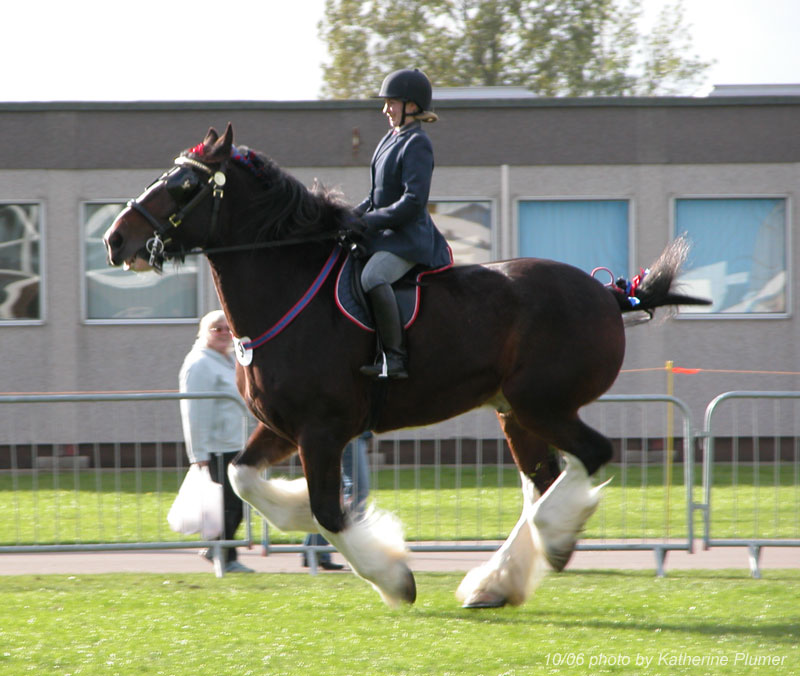 They had a real odd way of grooming the youngsters. Personally I thought it looked rather unappealing, like someone had an accident with the hair gel. All the little guys were groomed like this, with the hair all stiff looking and brushed upward. Bleh, I prefer them in all their fuzzy glory!
Unlike the pickups and horse trailers that you would see at a horse show around here, a lot of horses (ponies and donkeys too, this was not limited to the drafts) were hauled in these horse vans, I'd never seen anything like those before! The few horse trailers I did see looked very different than the ones I see around here, none of the fancy shmancy expensive bells-and-whistles trailers!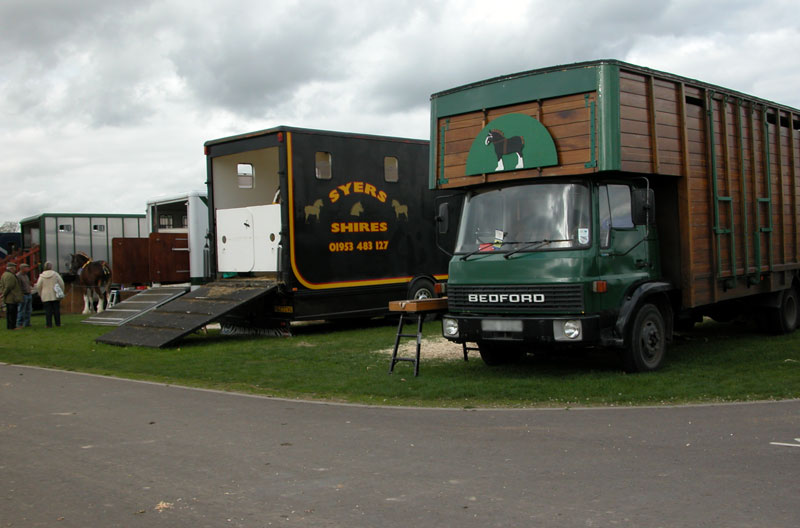 Next stop, the poultry show (this'll take me a while to sort through the photos!)