*note* I am not going to give a lot of history on things, though there is certainly a lot of history there. I'll put in links where I can, so if you want to know more, check the links!
We arrived at London Heathrow airport around 7am London-time, on no sleep. I was feeling fairly miserable, and I got increasingly zombie-ish as the day went on. It took almost an hour to get through the passport check because there was a huge line. Customs was a breeze.
DP met us at the airport, and we took a train to Paddington Station, and then the tube (subway) to D&D's apartment. I was feeling completely lost by that point, how does anyone find their way around?
The architecture is quite different. For one thing there are a lot of OLD buildings, and they are often fairly elaborate (and gorgeous). But things tended to be tall and narrow, very square, with pointy roofs. And close together! Like everything's attached to something else. Lots and lots of and lots of brick. And then in the midst of all the beautiful old buildings there would be a horribly tacky mid-1900s building. DP said that means the OLD building got bombed in WWII, and they put a modern building in its place. Makes for an odd mix. You can see bomb damage on a lot of old buildings.
All I wanted to do was sleep, but unfortunately for some reason I couldn't manage to fall asleep in the half hour that we stayed at D&D's before leaving again. Ugh, I felt quite awful that day, missing a whole night of sleep! We left around noon, took the tube to the Westminster station, and wandered around London for HOURS (OMG my feet and legs hurt so bad by the end of the day!).
Big Ben (1858) and the Houses of Parliament
, as seen from a few points along the Thames River.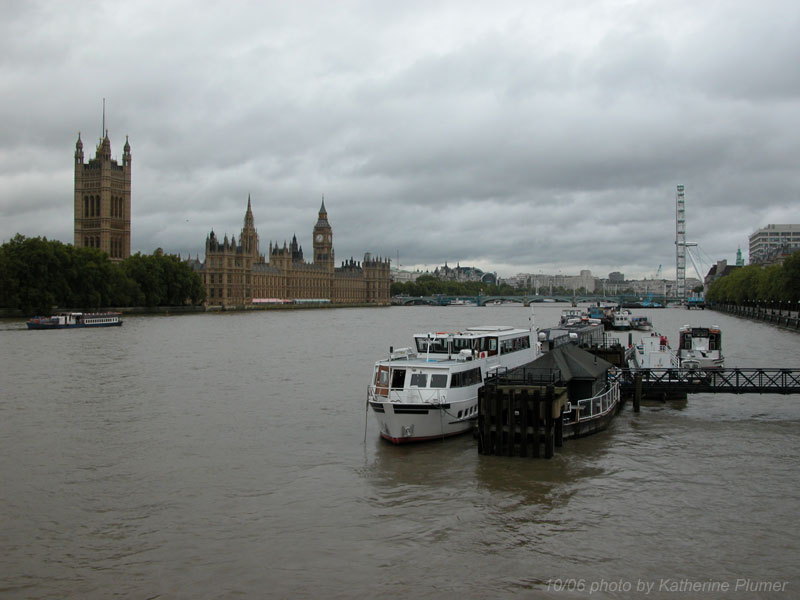 This is from the other side:
A gargoyle on the Houses of Parliament:
On the other side of Big Ben is
Westminster Abbey
(13th to 16th century) which is amazingly impressive. The line was long, we didn't go in.
The back:
The front:
And then we went other places I don't quite recall, saw lots of old building and pretty things, and darned if I know where we were, but here are some scenes from some park. Yay, geese!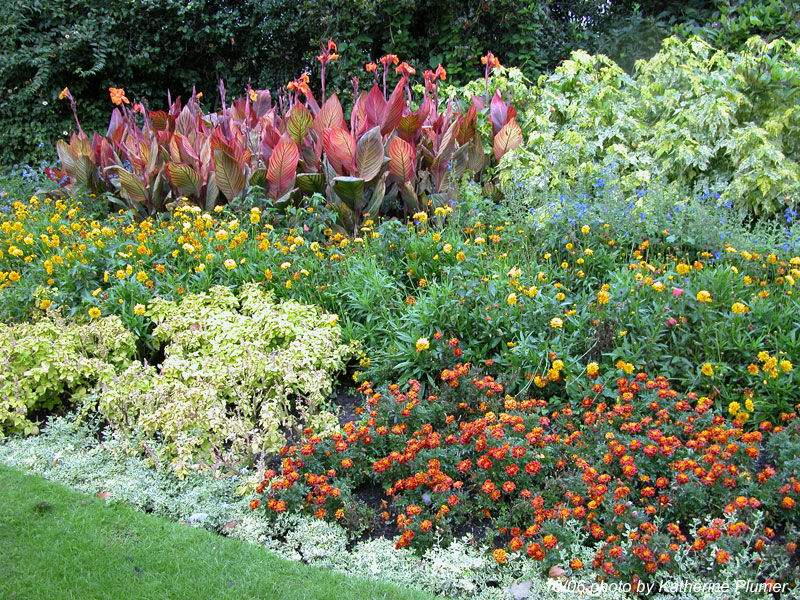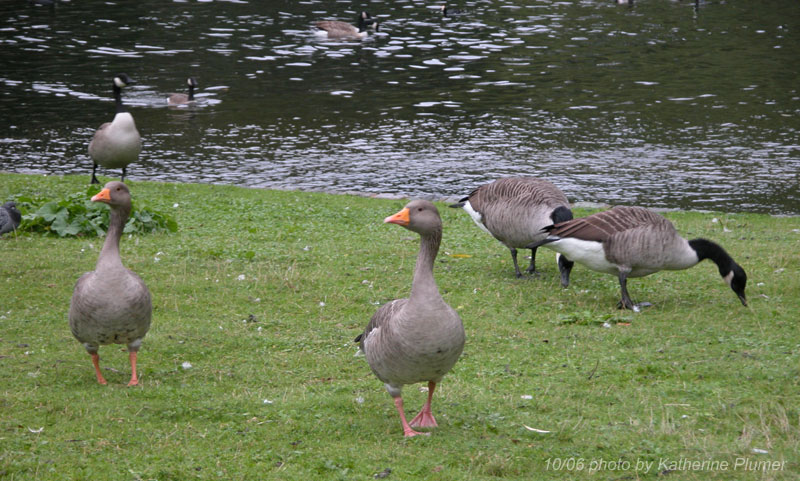 While walking down some totally random road the way to some other place (did I mention I was TOTALLY exhausted that day?) I spotted a little gallery showing work by the
Society of Wildlife Artists
. WOW, there was some amazing work there, and this is just the sort of thing I would be a part of if I lived there. It was purely by chance that we ran into it, but I'm glad we did!
Walked, walked, walked...
We went to the
National Gallery
. I wish I had been more awake, I might have gotten more out of it! It was amazing to see originals by Michelangelo, Van Eyck, Da Vinci... The highlight for me though was seeing George Stubb's
Whistlejacket
. I had no idea this was still on exhibit there, I could have drooled over it for quite some time (so I bought a little poster print).
Trafalgar Square as seen from the front steps of the National Gallery.
Onward to an outdoor bazaar, where we finally sat down and relaxed while watching some street performers and eating wonderful chocolate chip cookies from a little cookie shop.
Walked, walked, walked....
At some point we went to the car rental place and DP picked up the car for the weekend. Most people in London don't have cars. It's expensive and parking is scarce. I could NOT drive there. Not just that they drive on the opposite side of the road, but the roads are insane, they are little and winding and appear and disappear and don't tend to be too straight! London was a city built for horses!
That evening we walked over the London Bridge and got a nice view of the Tower Bridge (1894) at night. I'd thought London Bridge would be pretty (since there's a song about it after all, "London Bridge is falling down, falling down...") but it's not too interesting. Tower Bridge is the famous one, it's quite spectacular. I really like this photo! :-)
We had dinner at a pizza place, which was quite yummy, then went back to D&D's, hit the hay, and was asleep in probably about 5 seconds, if that.