The weather on the 11th alternated between showers, clear, and pouring rain. DP says the forecast changes about every three seconds over there. I believe it!
First up that day was a trip to the London Tower, which dates from the 17th century and is the oldest surviving Medieval castle. Pretty darn old! We went on the guided tour, led by a funny Yeoman Warder (these are the guys who were called Beefeaters) and then wandered a bit on our own, amidst occasional pouring rain. There were a lot of places were photography was forbidden though, like the display of the crown jewels. Talk about bling! Wowza.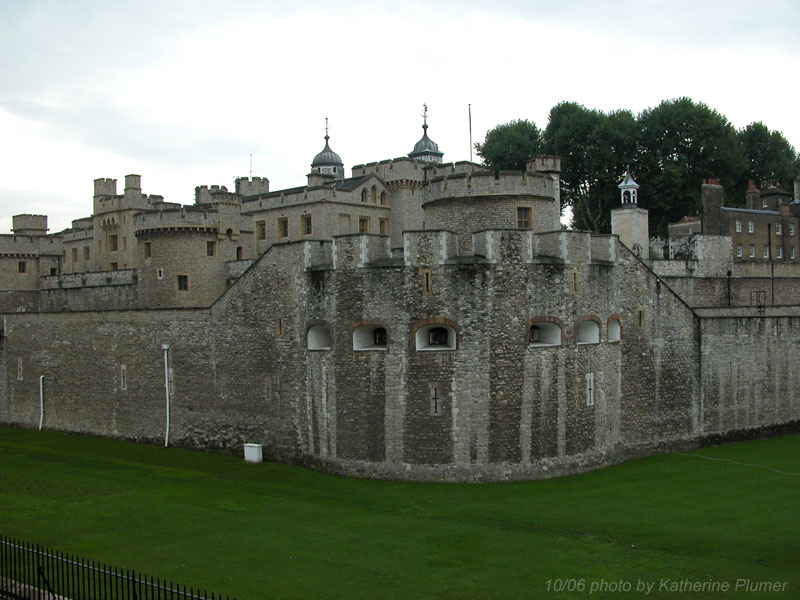 Ooh, purty with the Tower Bridge in the back!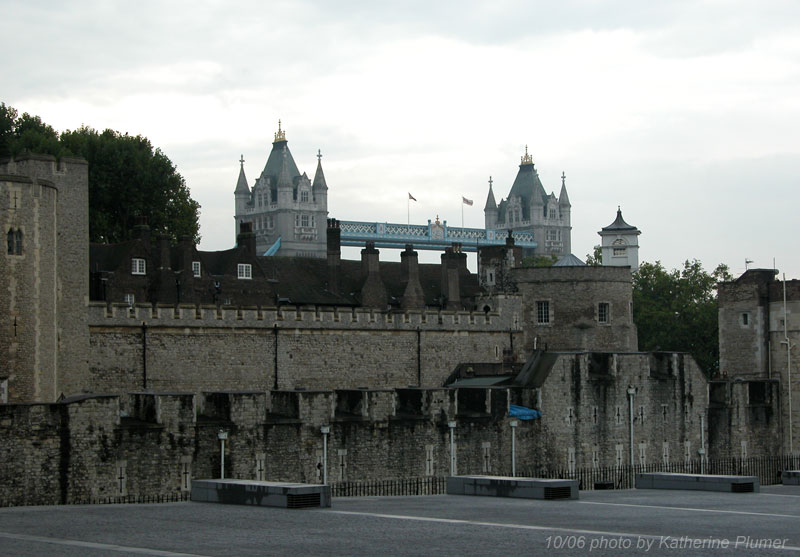 Ummmm, okay. A totally random chicken costume at a shop near the entrance to the Tower.
Inside the Tower walls...
Let's see if I can remember the story of the ravens. There used to be (back in the 17th century) many many many of them, to the point where they became a nuisance, but legend had it that if the ravens left the tower some sort of terrible thing would happen, so a few were kept and the rest were driven away, and there have been ravens there ever since. Not that they can leave, their wings are clipped. One Yeoman Warder has the job of taking care of the ravens. They have some pretty nice coops, I wouldn't mind having those.
They seem to be having a conference of some sort.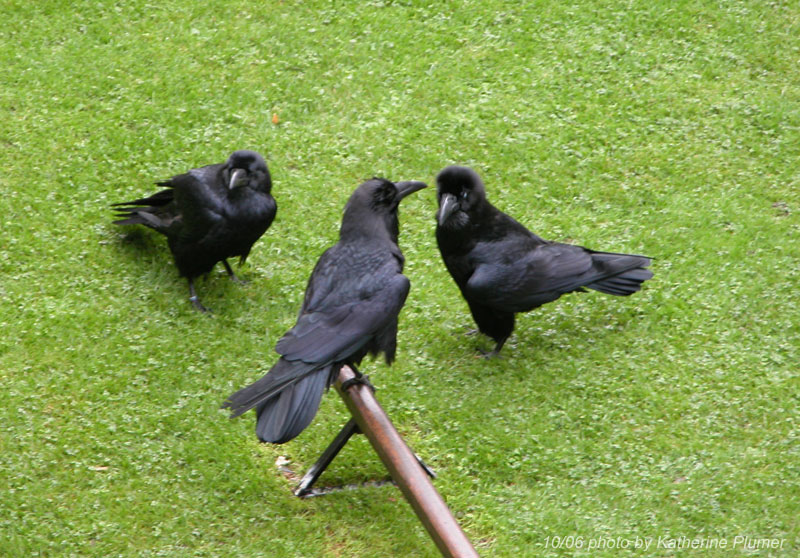 A suit of armor for a horse. What you can't see in this pic is the armor is fully engraved, wow!
The armor of Henry VIII. Do I even need to comment on that??... Whoa.
More horse armor...
17th century bit.
That's a lot of guns and sharp things!
17th century saddle I think!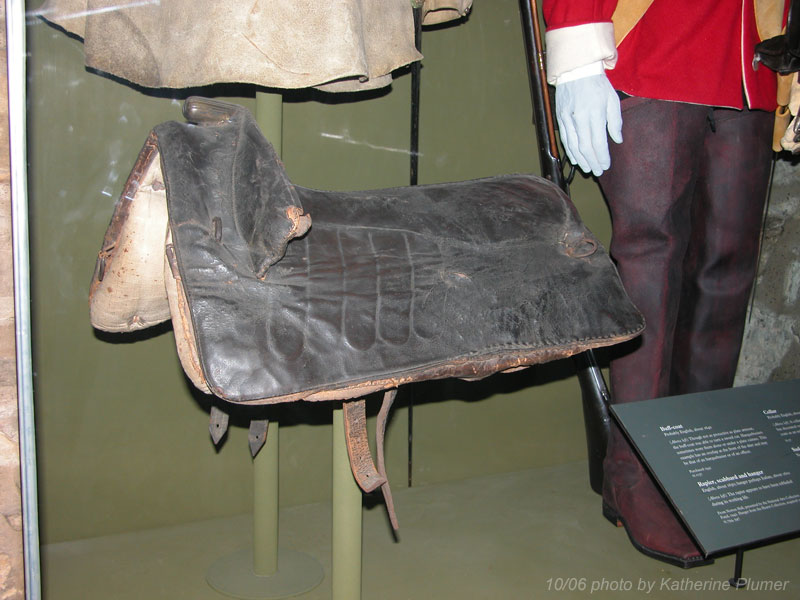 When I rounded the corner and saw this room I think my eyes just about popped out of my head. It was a display of armor and these magnificent wooden horses from the 17th century! OMG!!! They were awesome. I don't know what they were originally for, or if they were meant to represent particular horses, but they were absolutely amazing. Such different looks to them, some looked calm and some looked downright diabolical. Soooooooo cool!
For any photo buffs, just fyi only the last horse pic was taken with a flash. Natural light is so much more interesting, but in a fairy dark room is means using the timer and propping the camera up on something solid since it's a long exposure.
And that concluded our trip to the London Tower.
Here's a view of the Tower Bridge that I took while we were walking back to the tube station.
We went back to D&D's and vegetated for a while. Here's the view from their place.
Dinner that night was a somewhat fancier event, and it became painfully aware that my fancy black shoes no longer fit me. UgH!!!! We went to a place called
Sarastro
, which was sort of Turkish in theme, with Mediterranean food. The decor was quite spectacular, lots of velvet and gold trim, totally over-the-top-theatrical! There were numerous opera-boxes along the walls where people could eat in these little balcony things, those were so neat! I had pasta with ham and chicken, and a lemon tart for dessert. It was all soo good.
Taken without flash...