I took my whopping two birds to the State Fair this morning. They get judged tomorrow, but I won't be there and won't actually see them again til Monday. I'm not expecting much. This isn't "show season." Birds look pretty crappy in the summer because they are either losing feathers in the yearly moult, or they desperately need to lose feathers because they are so ragged!
Anyway, I wandered around the fair til about 2:30, at which point I bailed out and headed home. I didn't think I was going to be wandering alone (this is what happens when I make assumptions I guess, sigh) but alas I was lacking my usual fair-going companion for the day, and had to eat fair food and seek out bad taxidermy alone. It's really not nearly as fun to do those things solo. But I did stay long enough to eat my Fair Food Trifecta, which consists of a cinnamon roll, corndog (with lemonade, that's one item to me, corndog+lemonade), and a frosty. I am aware that I miss out on other significant food items (funnel cake, cotton candy, kettle corn, BBQ, curly fries, etc). There is simply only so much that one can do in half a day...
Cute piglets!
Okay, I watched some of the dairy cow show. Wow. It's like cows in slow motion. I used to show beef cattle when I was just a cute little kid (no, wait, I wasn't that cute). I don't remember all that much about it, I guess I've mostly repressed all the cow trauma or something, but it seems as though we walked them normally, you know, like horses. But these dairy people grab them not by the lead rope but by the halter itself, hoist those big heads up awkwardly high, and walk soooo sloooowwwwww, many of the cows sort of being dragged along (hello, halterbreaking? Weren't our cows more obedient?). And what's up with the walking backwards??? It's hard to look graceful when you keep checking over your shoulder to make sure you aren't going to collide with the slow-moving cow-butt in walking ahead of you. Totally different world I guess. Maybe beef cows walk slower than I remember too. And dang those dairy cows are big.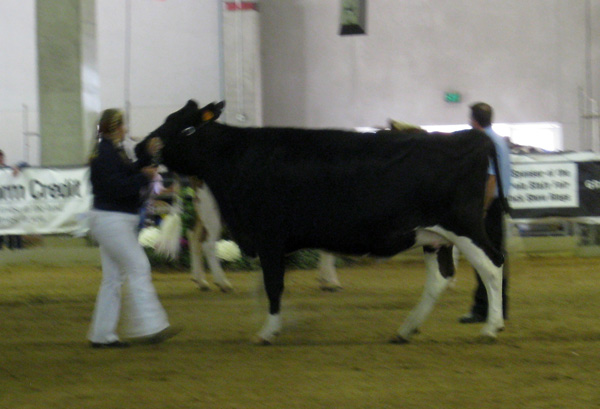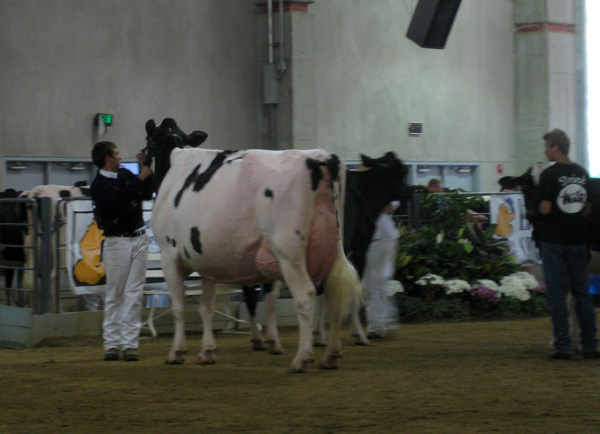 Anyhoo, I saw some cool stuff, and saw some weird people, and the weather was good, but... eh. Just eh. That's all I got.
Oh, and no bad taxidermy was found. Two items of reasonably good quality. This is a long-standing tradition. It's okay if you think it's weird. ;-)
Sorry, am I a little cynical tonight? There's a scrimshaw piece coming back to me for re-inking. It was damaged, perhaps irreparably, by a jeweler. I have no idea what it looks like yet but it might be pretty bad, and I might not be able to fix it, and it'll certainly never look the same, and this is REALLY sad and REALLY PISSES ME OFF that a jeweler of all people would do whatever the heck he did to have removed what sounds like most of the ink. On a color piece! That meant a lot to someone! That I busted my butt working on! @#$%!!!!!!!! *sigh* I'll know in about a week...