Finally I got to do some art again! Friday I was doing horse show prep all day and then the weekend of course was nuts. Good to be back at the drawing table today.
"Jessie"
8x9 inches
graphite and charcoal on velour
not for sale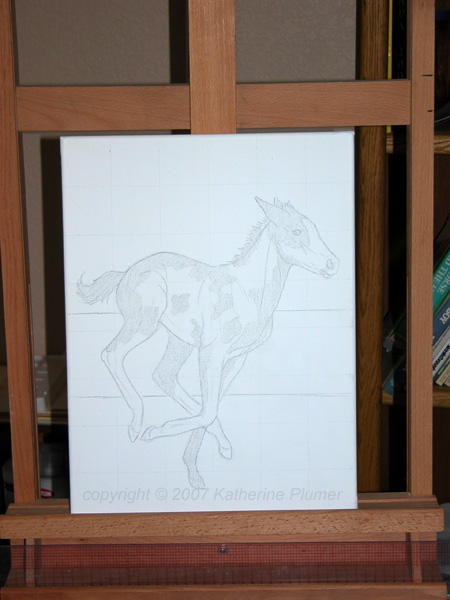 not yet titled
12x16 inches
will be acrylic on canvas
price on completion
Shylah is now over at JJ's house for a week or so to get accustomed to seeing traffic. It's weird to go outside and not see her out there! Gwen neighed for a while but now seems content alone. I'll go over there to visit and ride, but not every day.