The paintings are coming along a good pace, but I have six more full (and by that I mean VERY FULL) days of painting ahead of me. Sigh. I really prefer drawing and engraving. It was the speed factor that made me decide to do paintings for the gallery show. They're pretty cute though, I must say! :-)
My favorite paintbrush has seen better days. I have a huge collection of paint brushes. I use about 5 of them consistently. I can see that I'm going to be in the market for a replacement. Hopefully it'll get me through the rest of the chicken paintings though!
And I finally got some time this evening to work on the drawing. The greenish areas in the tail... that's how black feathers start out. Looks weird huh!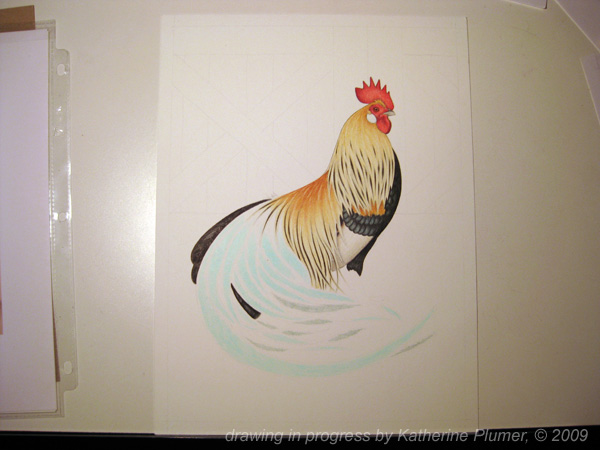 not yet titled (Golden Phoenix)
8 x 11 inches
colored pencil and graphite on white Stonehenge paper
sold, commission
Cripes I gotta go to bed! Sooooo much to do tomorrow.