Just need to do the background, these will be done in plenty of time: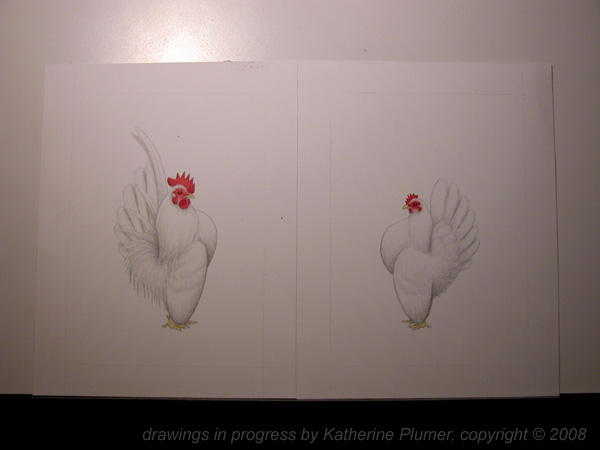 I did the sketch today for the secret project I can't show you til after Christmas. Can't talk about it either, so let's just say it'll be an artistic representation of a specific image rendered with some of the media I have on hand. Actually it's a very serious piece, it has a story and it has a lot of feeling and I'm definitely feeling it. The sketch is just... I love it... can I say it's super fantastic? Anyway, no WIPS on this one, so stay tuned and see it after Christmas.
I was in a dance performance last night (did y'all forget I bellydance? Been a while since I've been in a performance, I missed two last month because I was out of town). It went well, I didn't mess up. It was very short, only about 6 minutes or so, part of an open house. I had no idea that stage lights are so hot! Geez! It's roasty toasty up on stage in an otherwise dark theater!
I haven't ridden horses for a few days. I've been pushing them/me pretty hard, and I had a really bad ride on Dusty last time around and decided I needed to give it a few days off. Sometimes it feels like one step forward and two steps back with him, and I'm totally willing to take all the blame for that, like maybe I'm the one who's just not "getting it." Sigh. It was all so easy with Shylah. I wanted to take Shylah road riding this week but just have not had time, so maybe I can sneak that in this weekend. I need to sort through the birds this weekend and figure out specifically which 11 pullets I'm taking to the big show, and how many I can take for sale (Black only, I have nothing else available now). I feel woefully out of touch with chicken-showing, I haven't been to a show since February! I am soooooo looking forward to seeing everyone though, catching up with friends I haven't seen for years, and meeting some new friends too!
I am considering showing art at a horse show early next month. I'm awaiting more info to see if it's feasible.
This time of year is pretty much nuts.