Done! It will have a sterling silver chain too. The bail/chain could also be gold instead, upon request. Chains are on my ever-expanding list of things I need to order in the very near future.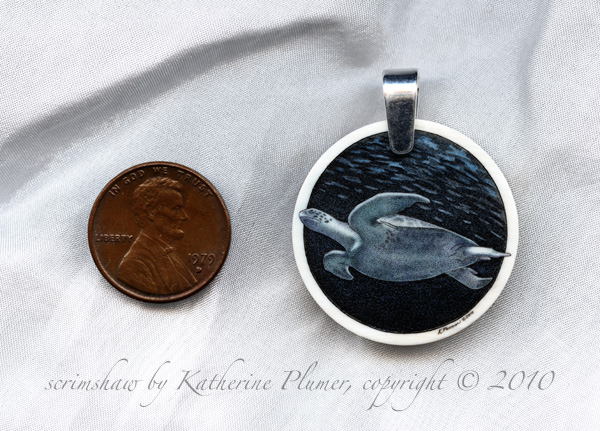 Green Sea Turtle (pendant)
30mm diameter
multicolor scrimshaw on pre-ban elephant ivory
There are, um.... 8 colors in this.
Here's a side view: