Here's that enormous tree I was telling you about. For size reference, the top of the frame of the rooster drawing on the wall behind it is over 6 feet off the ground. So pretty!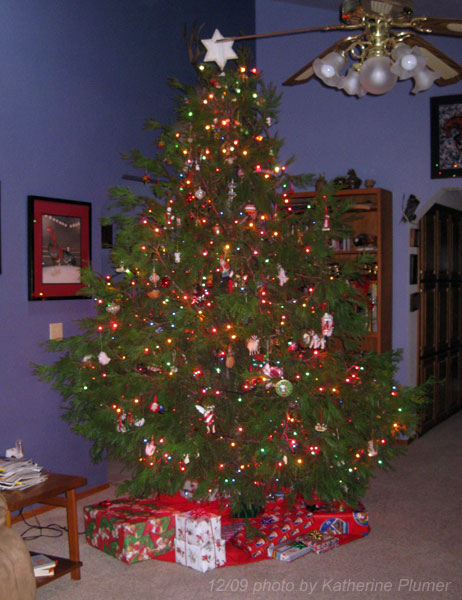 This is what happens when I have to decorate cookies. It's fun to make them pretty, but my warped sense of humor also comes out:
Last night Mom and
Jan
and I went to "A Winter Night's Yodel" which is a bluegrass/old timey musical performance held in Sutter Creek. I think I've been to this four times. There used to be other musicians involved, and I miss them, but it's still a great show! Left to right on stage is Cactus Bob, Sourdough Slim, Prairie Flower, Michael P. Kennedy, and Robert Armstrong. I confess to having a ginormous crush on the feller in the dark brown hat. Oh those dimples! ;-)
Four days to finish the scrimshaw piece I'm working on. Can I do it in two? I'd like to have a little break! It's looking fabulous, can't wait to show you!