The last hatch of chicks was this weekend, woo hoo! There are plenty for show. If I was really motived I'd add up all the totals and tell you how many there are, but you may not really want to know that anyway, it's probably some obscenely large number.
But I will throw in some cute photos. The ducks aren't really mine. I mean, they are at the moment in that they are here, but I hatched those for a friend and am just ducky-sitting for a couple weeks.
The ducks with the chicks...
I couldn't resist a little photo shoot of a sleepy ducky...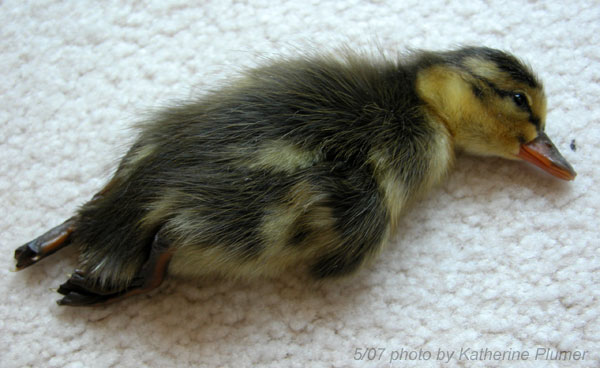 I moved them out with the three week-olds this morning (not three-week-old) and bless their hearts the two hens took them in just fine!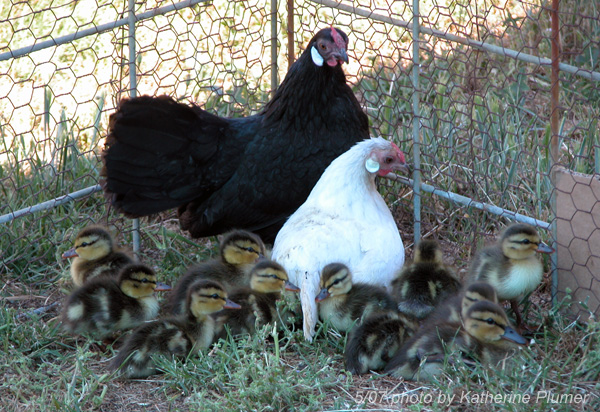 So, what have I been up to. I mailed off my State Fair art entry forms today, so please keep your fingers crossed. That's a tough show to get into, but I've gotten lucky twice before! I entered three pieces. I am hoping to get one more something done for Draft Horse Classic, which I need to mail off by the 1st. Yipes! I think considering the time crunch it'll be a painting. I already have a lithograph to enter but I always like to submit more than one and once again I ran out of time to do the life-size Percheron head portrait and didn't get any chicken art done for it either.
I did start work a couple days ago on the new direction of the chicken art. It's going to start out pretty traditional... So I'll do the work-in-progress-photo thing til I get to the digital stage. ("digital?" yes indeed).
I'm actually starting to think more about GOING to the high school reunion. Ugh, I know I know. I'd rather regret going than not going though. *sigh* I dunno, that's a freakin lot of money and I have loads of expenses coming up.
Well, I gotta be up early for a barn-sitting gig, toodles!