Okay yay, I can post them now, since presents have been opened and people have seen them! :-) These are portraits of my "dogs in law" as I call them (dogs belonging to my brother and sis in law). They were done as Christmas gifts, but also as a way to show the painting style, which is pretty vastly different than the drawing style.
These are not shown to scale. I should have photographed the two together but I didn't think of that. Well, I can still do that some time, it's not like I'll never see these again! The photo quality is not great (photographed indoors, problem with glare on paint) so I will be getting these professionally photographed some time down the road.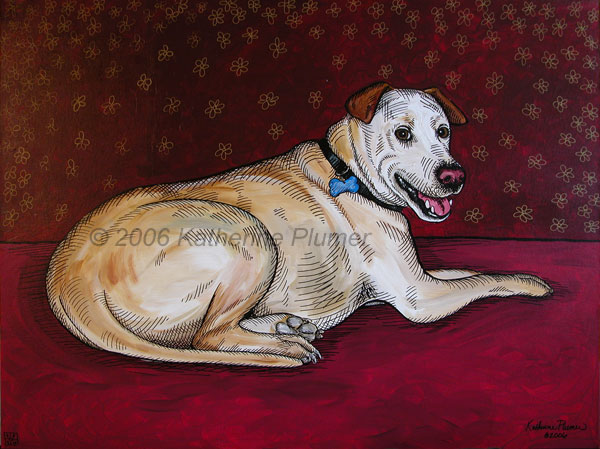 "Bonnie"
acrylic and ink on canvas
30 by 40 inches
"Buckeye"
acrylic and ink on canvas
24x30 inches