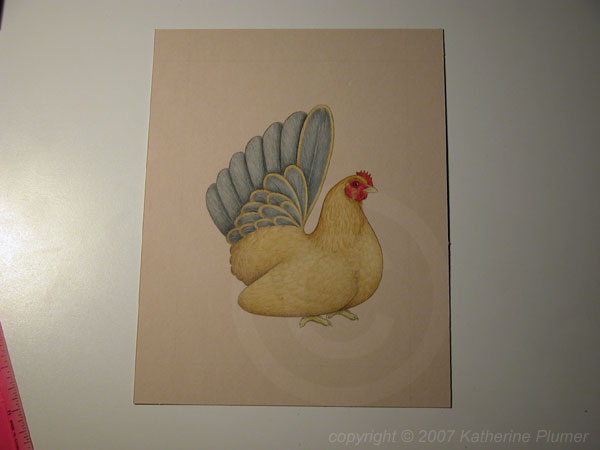 Just needs a background now. I couldn't decide if I wanted light or dark so I decided to think about it til tomorrow. K- do you want a darker blue? I know everyone has their own ideal shade of blue, and the feathers you sent are darker... This is my ideal blue. :-)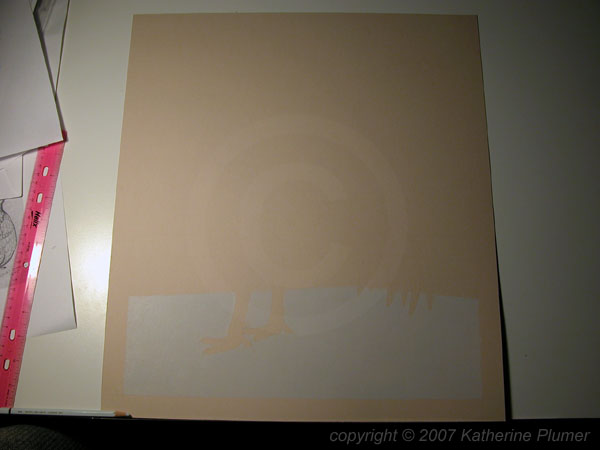 Can't see this one well enough to get much out of it yet but...
not yet titled Aseel
14x16 inches
colored pencil, (graphite, ink) on tan paper
$2240 if purchased before I finish it, may go up on completion (or may not, don't know yet)
price is for unframed art, not including tax or shipping
Normally I draw the figure and then the background, because I normally don't know at the beginning what the background will be (I finish the bird and then figure it out, like with the Japanese Bantam). But for this Aseel the background is a very important part of the piece. Wait, I'm not saying that right. The background is always important but for this one it's in a particular context/scene, which is why I know up-front what I'm drawing and I felt I needed to get that pale gray area in first. That area is not done. This will make a lot more sense over the next week or two.