Edit: this was supposed to post the night of June 25h but the internet was down so it's posting the morning of the 26th. It was really hot not too long ago. And then in a matter of about a day, it got really cool. I love this cool weather! It's raining tonight. I do not expect to be wearing jeans and a sweatshirt all day in late June, and yet today I did. Not complaining, I'll take this over the horrible heat any day! The horrible heat will get here soon enough...
I went exploring this evening for a little while. Walking is not the same without a dog. I miss Angus. :-( There are several dogs here though, so I will start taking one with me as a walking buddy.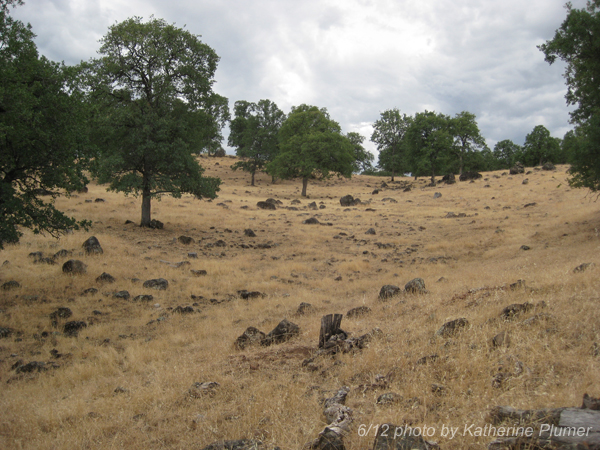 Does "X" mark the spot even when it's just cow trails?