I finally got the photo a couple of days ago! When I'm working on the William Henry knives, I never have the whole complete knife in hand, so I can't shoot my own photos. I LOVE how this turned out, and if someone doesn't buy this real quick... they are seriously missing out.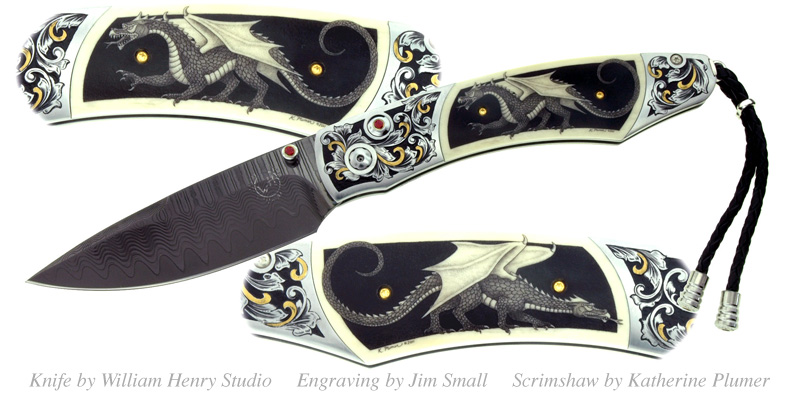 TITLE: The Dragon Knife
Knifemaker:
William Henry Knives
Engraver:
Jim Small
Scrimshander: Katherine Plumer
DATE: © 2011
SIZE: the ivory scales are 2 and 1/8 inches in length
MEDIUM: scrimshaw engraving on ancient mammoth ivory
PRICE: contact
William Henry Knives
Photo above by William Henry Studio. Photos below by me.