I have completed all the plaques I have time to do before DHC. All will be for sale at the show, and for sale on the website later if they don't sell next week. The oil pastel horses are still drying (please hurry!!!) but here are the new poultry images:
"Sebright #1"
4-7/8 by 6-7/8 inches
acrylic and gold metallic ink on wood
"Runner Duck #1"
6-3/4 by 9-1/2 inches
acrylic on wood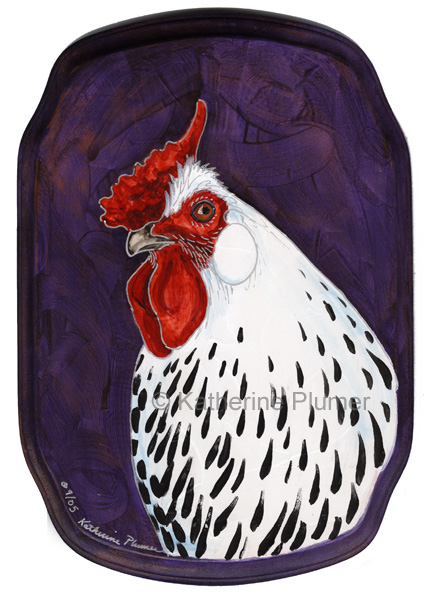 "Hamburg #1"
6-1/2 by 9-1/4 inches
acrylic and silver metallic ink on wood